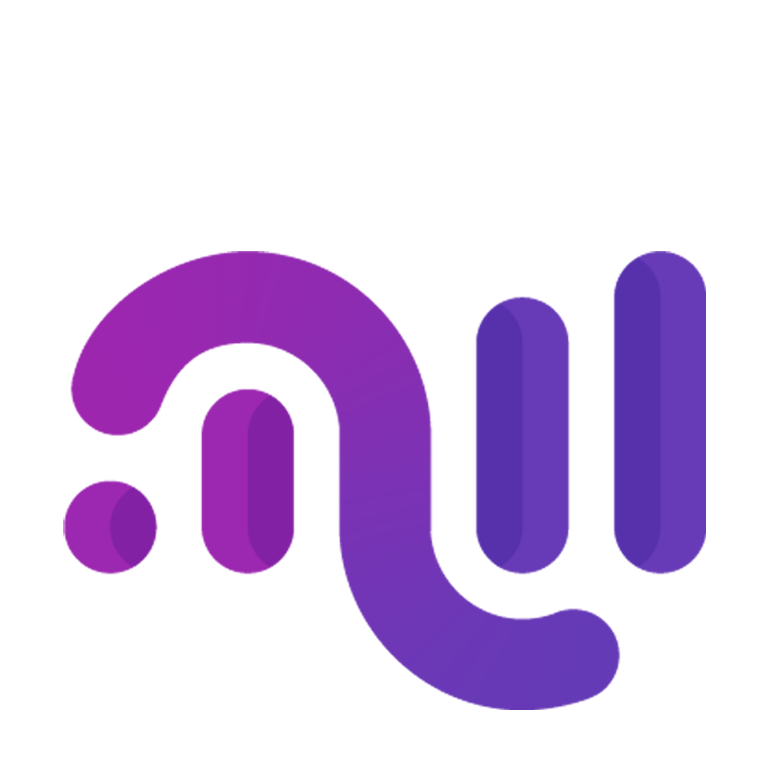 API Management Market to Reach Valuation of USD 49.9 Billion at Cagr of 28% by 2032 – Report by Market.us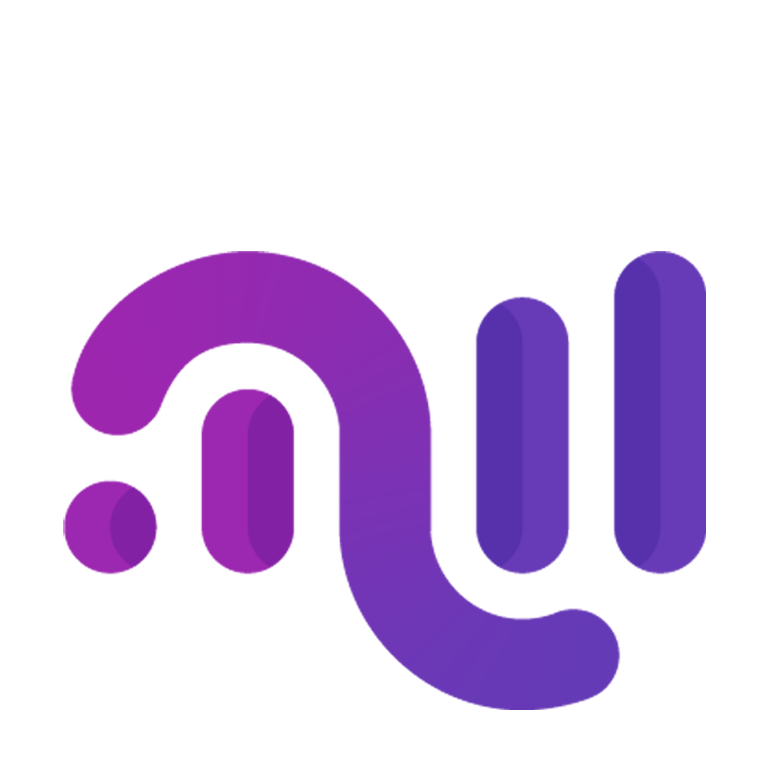 New York, March 21, 2023 (GLOBE NEWSWIRE) — The Global API Management market is estimated to increase from USD 4.5 Billion in 2022 to USD 49.9 Billion in 2032, with a Projected CAGR of 28% between 2023 and 2032. Application Programming Interface (APIs) enable organizations to expose application data and functionality to internal departments, external business partners, and third-party developers within an organization. It enables services and products to communicate with each other's data and management through documented interfaces.
Developers don't need to know how to implement the API. It just uses interfaces to communicate with other goods and facilities. The use of APIs has grown so rapidly over the past decade that many of today's most popular web applications wouldn't be possible without them.
To get additional highlights on major revenue-generating segments, Request a Global API Management market sample report at https://market.us/report/api-management-market/request-sample/
Key Takeaway:
By Type, On-Premises held a dominating revenue share during the forecast period.
By Component, the software solution category had the highest demand in the year 2022.
By Application, the BFSI sector led the market due to standardizing API monetization and open banking capabilities in 2022
North America held a revenue share of approximately 37.6% in 2022
Asia Pacific market is expected highest CAGR and fastest growing market with a market share of 25%.
API stands for Application Programming Interface. The API management market is directed by various factors such as the rise in the use of smartphones and internet access over the globe to enhance customer experience and satisfaction. API management includes publishing, documenting, and managing the application programming interface.
Factors affecting the growth of the API management Market?
Several factors can affect the growth of the API management market. Some of these factors include:
Increase in Digital Transformation: With the digital transformation and increasing use of cloud-based services, APIs play a vital role in connecting various systems, data sources, and applications. It thereby facilitates information exchange and enables enterprises to develop new digital services.
Changing Consumer's Requirements to Drive Market: The API management market is mainly driven by the increasingly popular API-based availability. Companies around the world are implementing strategies to manage their application developer interfaces to respond quickly to changing customer requirements.
Increasing Urbanization Results in Drive Market Growth: Growing demand for API connectivity-based sustainability solutions and advancements in technology are driving market growth during the forecast period. People are moving from the countryside to the city, creating a need for new buildings and, therefore, new approaches. The world is undergoing rapid urbanization as major cities drive economic growth.
To understand how our API Management Market report can bring a difference to your business strategy, Inquire about a brochure at https://market.us/report/api-management-market/#inquiry
Top Trends in Global API Management Market
Manufacturers are now more inclined toward raw material procurement at competitive pricing.  Some independent manufacturers hire third-party suppliers to sell their products. API manufacturers are increasingly focused on product innovation and differentiation as they are steadily moving toward consolidation through mergers & acquisitions, joint ventures, and collaborative partnerships. Such trends are currently being witnessed in this market, thereby bolstering the demand for API management in the process.
The expansion of applications is the main factor that increases the demand for API management. With the rapid increase in mobile users, social media, and e-commerce from various industries are now able to provide information by interacting with consumers and increasing sales.
Market Growth
The API management market is expanding because more and more applications and systems require APIs for integration and management. APIs play an important role in connecting with various systems, data sources, and applications in the digital transformation and growing use of cloud-based services. This makes it easier for businesses to share information and create new digital services. API management platform provides tools for designing, building, documenting, protecting, publishing, and managing APIs for the advantage of helping your company to ahead of the competition.
Regional Analysis
With a market size of 37.6%, North America is thought to be the most lucrative market in the global API management market. The rate of technological adoption and advancements in R&D facilities is higher in North America. As a result, it is anticipated that the API management market will expand.
Additionally, e-commerce penetration and the number of mobile users are rising in several emerging economies like China, India, Brazil, and South Africa. The need to improve the API management industries in these nations is driven by the rapidly expanding geriatric population, rising per capita incomes, high demand for API management, and expanding API management systems in healthcare and BFSI.
Asia Pacific region is expected to grow significantly during the forecast period in the API market. Countries such as India, China, and Indonesia are developing economies and growing e-commerce rapidly due to digitalization. E-commerce has boosted profits in retail businesses due to an increase in the use of cloud APIs.
Competitive Landscape
The competitive landscape of the market has also been examined in this report. Some of the major players include Google Inc., IBM Corporation, Amazon Web Services, Microsoft, Akamai Technologies, TIBCO Software Inc., Software AG, Kong Inc., Tray.io, and other key players.
Have Queries? Speak to an expert, or To Download/Request a Sample, Click here.
Scope of the Report
| | |
| --- | --- |
| Report Attribute | Details |
| Market Value (2022) | US$ 4.5 billion |
| Market Size (2032) | US$ 49.9 Bn |
| CAGR (from 2023 to 2032) | 28% |
| North America Revenue Share | 37.6% |
| Historic Period | 2016 to 2022 |
| Base Year | 2022 |
| Forecast Year | 2023 to 2032 |
Market Drivers
The growing need for APIs to integrate and manage various systems and applications is driving the growth of the API management market. An API management platform provides tools to design, build, document, secure, publish, and manage APIs to help your organization stay ahead of the competition.
Market Restraints
New API solutions must be implemented in all existing infrastructures. For a bug-free API management solution to be implemented, a skilled developer is crucial. This kind of developer needs to know a lot about software development and keep up with the latest API management trends.
The cost of hiring these skilled professionals is prohibitively high, and the amount of time required to train them proves to be a constraint on the market's expansion. The major players in the market are finding it increasingly difficult to manage multiple cloud systems for various platforms, which will impede market expansion over the forecast period.
Market Opportunities
The API management industry is also boosted due to growing healthcare industries, automotive industries, and BFSI in several emerging economies. The rapidly increasing geriatric population, rising per capita incomes, high API requirement, and spiking need among individuals are driving the need for enhancing the automotive industries and BFSI in these nations.
Therefore, the governments in these economies are increasing their investments aimed at improving BFSI facilities & infrastructure. Owing to the high number of applications of API in healthcare industries, automotive industries, and BFSI the rising investment in this industry is slated to offer growth opportunities in the market.
Grow your profit margin with Market.us – Purchase This Premium API Management Market Report at https://market.us/purchase-report/?report_id=49401
Report Segmentation of the API Management Market
Type Insight
Based on type, the market for API management is segmented into cloud, on-premises, and hybrid. In 2022, the market for API Management was led by the On-premises segment. It is expected to remain the dominant market during the forecast period.
Clients can easily access API management solutions because they are on-premises. Cloud solution providers are creating new applications and solutions that will impact the market for on-premises solutions and software.
Due to the rising cost of on-premises solutions such as hardware and computing devices that are becoming more expensive, there will be a strong demand for on-premises deployment types during the forecast period. This deployment method is used by organizations that handle business functions that require access to critical information. Users' sensitive data is kept in this manner. Banks and financial services handle customers' financial information. These industries will likely offer on-premises API management options. Hybrid API management allows consumers to take advantage of the benefits of a SaaS environment in addition to the increased control provided by on-premises solutions. In the traditional cloud model of API management, all API calls are redirected through the cloud gateway.
Component Insight
The API Platform is the digital backbone that provides a unified set of capabilities for API development and management to support the company's API strategy. The API platform allows developers to securely manage the entire API lifecycle across the entire API context.  The Analytics API is designed to collect a variety of analytics data for use by different teams, but this data is often used for analytics in non-real-time scenarios. One of the key differences between API Monitoring and API Analytics is the alert mechanism built into API Monitoring. API security is a term referring to practices and products that prevent malicious attacks on the application of API.
By component, the market is further classified into solutions and services. More and more apps and smart devices need to be made available through APIs so companies can create personalized app practices for customers, internal users, and partners. Organizations in all industries need a strong API management software solution to measure the feat of API-centric businesses. There are three segments present in the API management market: API analytics, API platform, and API security. Due to the seamless integration of systems and components with applications and devices, API management software solutions are in high demand.
By services market is further classified into integration and implementation, consulting, training and education, and others. API assimilation is the joining between two or more applications, through their APIs, which allows those systems to interchange data. API integration and implementation allows sharing of process data among application in a given ecosystem. API consulting is the operation of converged and integrated infrastructure without interruptions. API training and education interfaces are connecting the databases of educational institutions with their students, public, and researchers. Also, API has significant applications in healthcare industries.
Application Insight
Aerospace and defence, BFSI, automotive, transportation, healthcare, and life sciences, among others, make up the application market. The market is dominated by the BFSI sector. Open banking capabilities and API monetization are beginning to be standardized by BFSI service providers. The change will transform business operations and enhance the customer and bank experience. As banks continue to implement API technology, new ways will emerge for integrating financial data with other services. This encourages economical banking.
An application programming interface (API) is a link that enables vehicle applications to interact with other applications and software platforms in the automotive sector. ADAS, or advanced driver assistance system, Application programming interfaces (APIs) may, for instance, be made available to applications that carry out particular tasks on a platform. These APIs give those applications access to data about the current environment surrounding the vehicle and enable them to make decisions based on that data. Patients may find it simpler to access essential health information if APIs are used as part of an electronic health record system.
For more insights on the historical and Forecast market data from 2016 to 2032 – download a sample API Management Market report at https://market.us/report/api-management-market/request-sample/
Market Segmentation
Based on Type
Based on Component
Based on Application
Aerospace and Defence
BFSI
Automotive
Transportation
Healthcare and Lifesciences
Other Applications
By Geography
North America
Western Europe

Germany
France
The UK
Spain
Italy
Portugal
Ireland
Austria
Switzerland
Benelux
Nordic

Rest of Western Europe

Eastern Europe
Russia
Poland
The Czech Republic
Greece
Rest of Eastern Europe

APAC
China
Japan
South Korea
India
Australia & New Zealand
Indonesia
Malaysia
Philippines
Singapore
Thailand
Vietnam
Rest of APAC

Latin America

Brazil
Colombia
Chile
Argentina
Costa Rica
Rest of Latin America

Middle East & Africa

Algeria
Egypt
Israel
Kuwait
Nigeria
Saudi Arabia
South Africa
Turkey
United Arab Emirates
Rest of MEA
Recent Development of the API Management Market
In March 2022, Google has launched two new products to help fleet operators improve delivery efficiency and maximize fleet efficiency: Google Street View Platform Last Mile Fleet Solutions and Cloud Fleet Navigation API through Google Cloud.
In July 2022, Microsoft introduced its own API management service with Azure Private Link Support.
Browse More Related Reports:
About Us:
Market.US (Powered by Prudour Pvt Ltd) specializes in in-depth market research and analysis and has been proving its mettle as a consulting and customized market research company, apart from being a much sought-after syndicated market research report-providing firm. Market.US provides customization to suit any specific or unique requirement and tailor-makes reports as per request. We go beyond boundaries to take analytics, analysis, study, and outlook to newer heights and broader horizons.
Follow Us on LinkedIn | Facebook | Twitter
Our Blog: