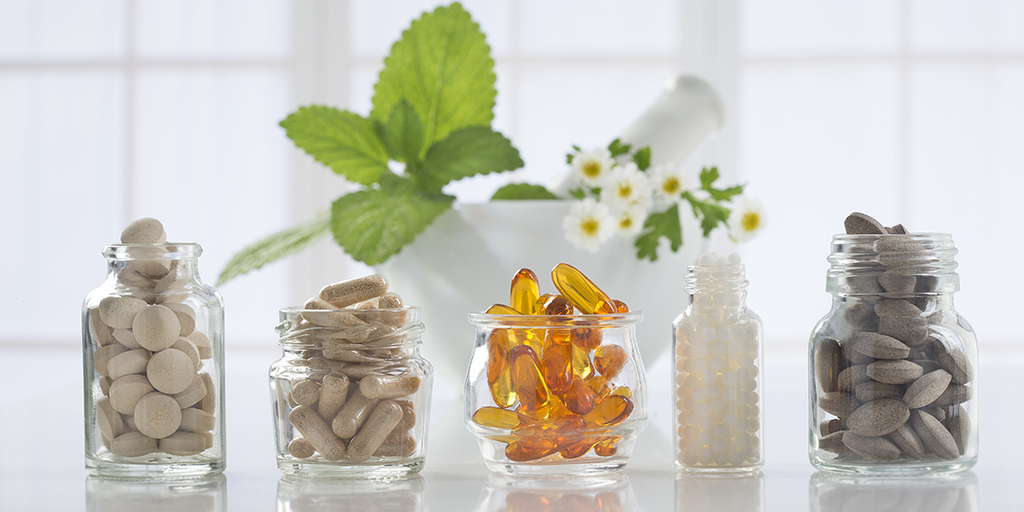 Botanical supplements Q and A coming Nov. 8 (Environmental Factor, November 2019)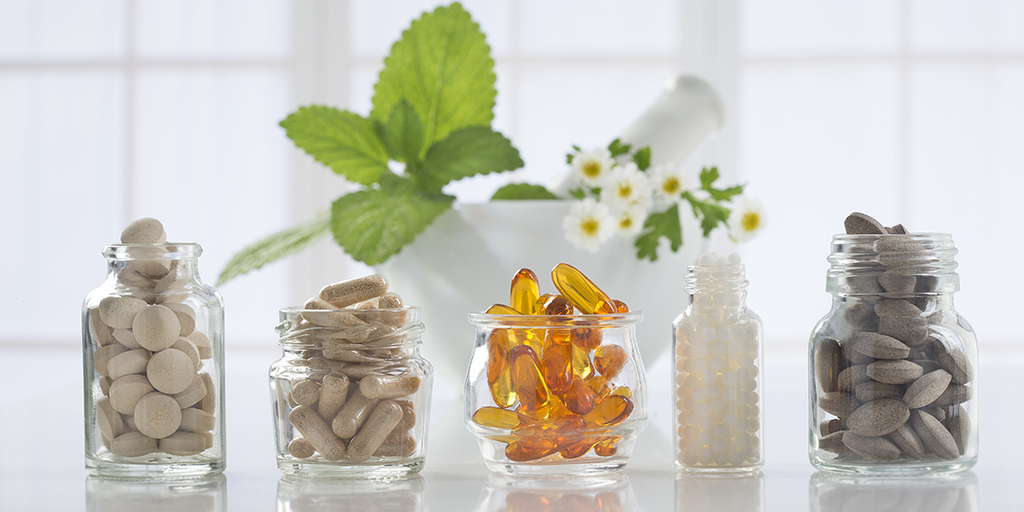 During a Nov. 8 Reddit Ask Me Anything (AMA), experts from the National Toxicology Program (NTP), National Institutes of Health Office of Dietary Supplements (ODS), the National Center for Complementary and Integrative Health (NCCIH), and the American Botanical Council (ABC) will answer your questions about botanical dietary supplements' quality, safety, and effectiveness.
A Reddit AMA is a way for experts to share their expertise through an online question and answer session (see sidebar). Anyone with an internet connection can join the conversation and learn more about NIEHS efforts to better understand how our environment affects our health.
What do we know — and not know — about safety?
Botanical dietary supplements, sometimes called herbals or herbal dietary supplements, are made from plants, plant parts, or plant extracts. One study found that natural products, including botanical dietary supplements, are used by approximately 15 percent of adults and are widely available in the U.S. According to the American Botanical Council, Americans spent a total of $8.8 billion on botanical dietary supplements in 2018.
But just because a product is from a plant and is available for sale in stores or online does not mean it is safe. The safety of a botanical depends on many things, such as its chemical makeup, how it works in the body, how it is prepared, and the dose used.
The amount of scientific evidence for botanical supplement ingredients varies widely. Their safety is not required to be tested by the Food and Drug Administration, nor does federal law require dietary supplements be tested for effectiveness before they hit the market.
Complex, varied mixtures challenge researchers
Studying the potential effects of botanical dietary supplements has unique challenges. For example, all such compounds are a complex mixture of ingredients, making it difficult to connect active ingredients with any observed health effects.
Also, growing, harvesting, and processing conditions affect the chemical makeup of a botanical supplement. Manufacturers are challenged to produce identical products batch after batch.
In addition, products may be contaminated either accidentally or intentionally via adulteration. Determining the presence of contaminants such as heavy metals, microbes, undeclared ingredients, or pesticides in botanical dietary supplements needs to be part of routine quality control to protect safety.
See the NTP fact sheet for more information on NTP botanical dietary supplement testing program.
Hosts
The AMA hosts are all experts on studying botanical dietary supplements to better understand their quality, safety, and efficacy.
Cynthia Rider, Ph.D., is a toxicologist in the NTP Toxicology Branch, where she leads efforts to characterize the effects of botanical dietary supplements that are studied in the NTP testing program. NTP conducts toxicology studies in animal models to understand what happens once the supplement enters the body. Rider spent her formative years on the tiny Pacific Island of Kwajalein, in the Marshall Islands, which is now threatened by rising sea levels.
D. Craig Hopp, Ph.D., is the deputy director of the NCCIH Division of Extramural Research. He manages large-scale projects, such as research centers focused on drug-natural product interactions and improved natural product technologies. Hopp also provides scientific leadership in the NCCIH research portfolio on the biological activities of natural products. Craig is an avid DIYer who has completed several major renovations at his home and handles all his own automotive repairs.
Stefan Gafner, Ph.D., is the chief science officer at ABC. He answers inquiries from council members, in particular those relating to quality control and analytical methods. As technical director of the Botanical Adulterants Prevention Program, he writes, edits, and ensures accuracy of the program's publications and other content. Stefan grew up in Switzerland, and on rare occasions, you may actually hear him yodeling — or at least trying to.
Adam Kuszak, Ph.D., is a health scientist administrator at ODS and director of the office's Analytical Methods and Reference Materials Program (AMRM). Through AMRM, Kuszak supports scientific resource development and promotes biomedical research on dietary supplements and natural products work in the body. In his free time, Adam has a passion for exploring the world through photography, and for world-building through modeling.
Tyler Ramsey is a second-year student at Campbell University School of Osteopathic Medicine and a former postbaccalaureate fellow at NIEHS. His research looks at essential oil components and their potential link to breast growth in young children. Tyler enjoys spending free time in the gym and walking his 3-year-old golden retriever.
This is the third Reddit AMA for NIEHS. The first one addressed environmental influences on autism spectrum disorder, and the second addressed air pollution and children's health.
(Sheena Scruggs, Ph.D., is digital content coordinator for the NIEHS Office of Communications and Public Liaison.)
Disasters Expo USA

, is proud to be supported by Inergency

for their next upcoming edition on

March 6th & 7th 2024

!
The leading
event mitigating the world's most costly disasters is returning to the
Miami Beach
Convention Center
and we want you to join us at the industry's central platform for
emergency management professionals.
engage with the industry's leading professionals to better prepare, protect, prevent, respond
and recover from the disasters of today.
Hosting a dedicated platform for the convergence of disaster risk reduction, the keynote line
up for Disasters Expo USA 2024 will provide an insight into successful case studies and
programs to accurately prepare for disasters. Featuring sessions from the likes of
FEMA
,
NASA
,
NOAA, TSA
and many more this event is certainly providing you with the knowledge
required to prepare, respond and recover to disasters.
With over 50 hours worth of unmissable content, exciting new features such as their Disaster
Resilience Roundtable, Emergency Response Live, an Immersive Hurricane Simulation and
much more over just two days, you are guaranteed to gain an all-encompassing insight into
the industry to tackle the challenges of disasters.
By uniting global disaster risk management experts,
well experienced emergency
responders and the leading innovators from the world, the event is the hub of the solutions
that provide attendees with tools that they can use to protect the communities and mitigate
the damage from disasters.
Tickets for the event are $119, but we have been given the promo code:
HUGI100
that will
Inergency is celebrating 4 years as partner with the Disasters Expo USA 😍 😍