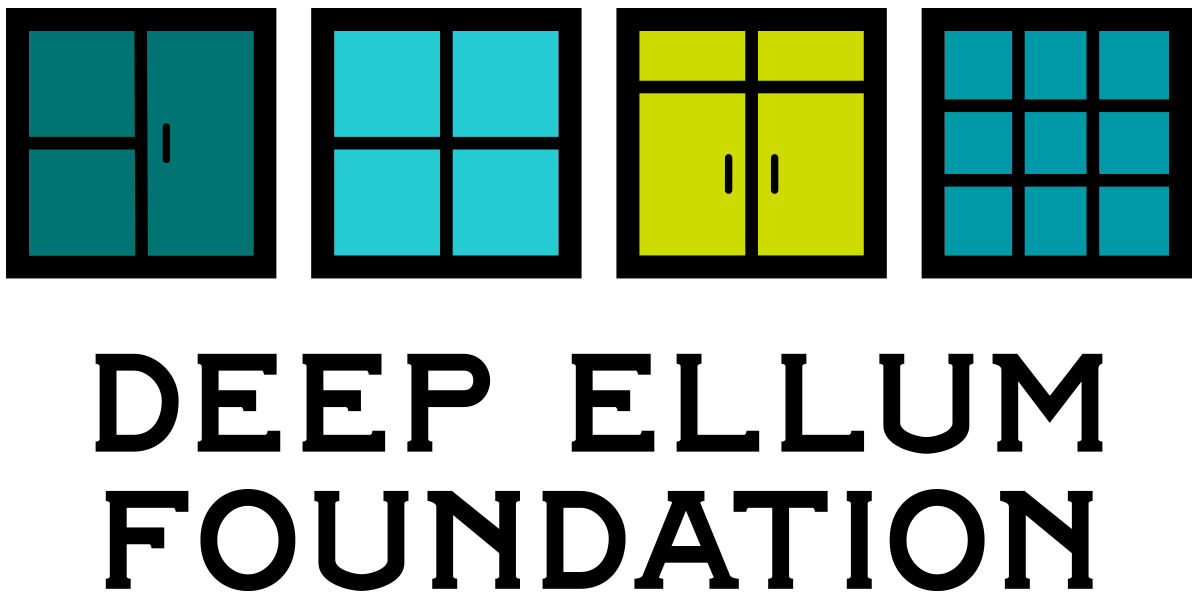 HISTORIC 150-YEAR-OLD CULTURAL DISTRICT, DEEP ELLUM, OPENS NEW COMMUNITY CENTER, FIRST OF ITS KIND 78RPM RECORDING STUDIO, AND MORE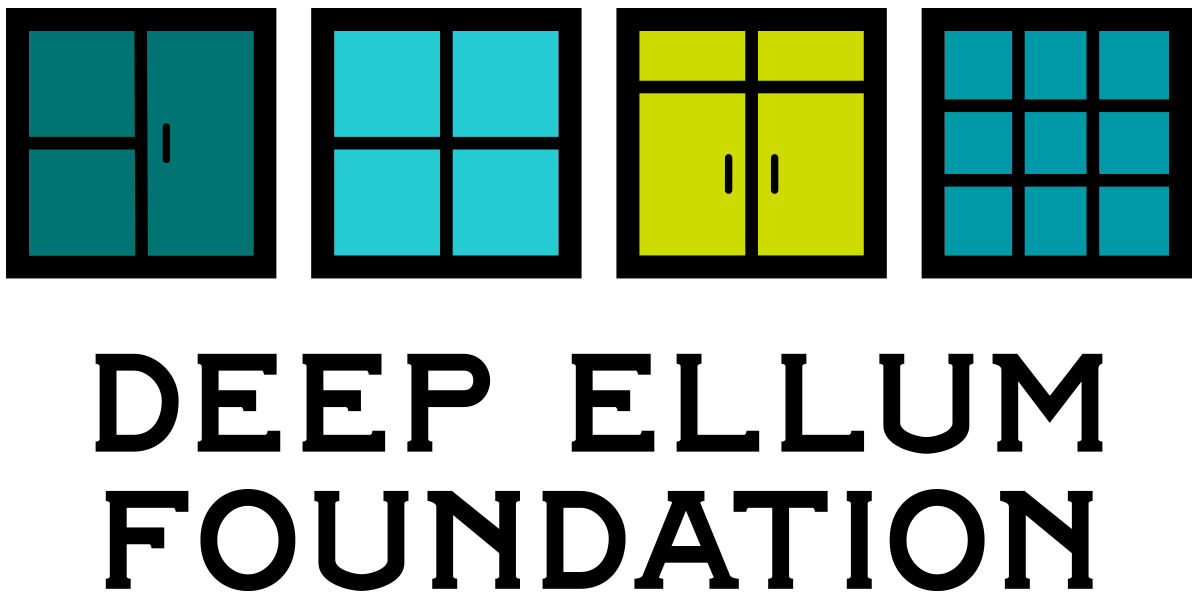 Dallas, Sept. 26, 2023 (GLOBE NEWSWIRE) — On September 30th at 5:00 p.m., Dallas residents, Deep Ellum stakeholders, community leaders, and visitors will come together for the grand opening celebration of the Deep Ellum Community Center. The event begins just down the street from the Center on Elm Street underneath an overpass where attendees will experience the Center's outdoor installation, "Invisible Deep Ellum." Utilizing the concrete columns beneath the city's I-345 overpass and North Central Expressway, "Invisible Deep Ellum" features advertisements and selected pages from 1911 and 1925 Black business directories that document the vitality of Deep Ellum, interspersed with comments by community leaders, African Americans, and whites who worked in the area. The public art installation by Alan Govenar with assistance from Bob Ray Sanders, Norma Adams-Wade, Harrison Blair, Phillip Collins, and Jason Johnson-Spinos is funded in part by the Summerlee Foundation.
Actor, director, and writer Akin Babatunde will give a rare a cappella performance of Blind Lemon Jefferson's "See That My Grave Is Kept Clean" followed by remarks by Alan Govenar and Deep Ellum leaders Stephanie Keller Hudiburg and Breonny Lee. The grand opening will continue at the new Deep Ellum Community Center (2528 Elm St., Dallas, TX 75226) where its historical permanent exhibition and inaugural temporary exhibition will be unveiled. Additionally, the famed 1931 Western Swing band Light Crust Doughboys will perform their acoustic version of "Deep Ellum Blues" and "Match Box Blues" and debut an original composition about Deep Ellum.
The Center's historical exhibitions include the permanent exhibition "When You Go Down in Deep Ellum" that brings to life the history of Deep Ellum through the district's themes that span 150 years: migration, music, business and commerce, and art and culture. It will highlight Deep Ellum's vast musical legacy with a listening room and operational 78 rpm recording studio – the first of its kind in the nation. 
The exhibit is curated by Alan Govenar with assistance from Jason Johnson-Spinos, Kip Lornell, Phillip Collins, Jay Brakefield, Jessica Schneider Adams, Norma Adams-Wade, Katy Parker, and Paula Bosse. Architectural/design consultant Cliff Welch and lighting consultants Steve Woods and Mandy Stockhausen comprise the design team. Funding was provided by the Texas Commission on the Arts through the Cultural Districts grant program, the Summerlee Foundation, Ace Records (London), and the Deep Ellum Foundation.
Deep Ellum Community Center's inaugural temporary exhibition "Unlikely Blues" presents the illustrations of Chicago artist Louis Paeth, who designed "Race Record" ads that were made to promote early blues artists, most notably Blind Lemon Jefferson. This exhibit is organized by Alan Govenar with assistance from Peter Paeth, Kip Lornell, Jason Johnson-Spinos, Bob Ray Sanders, Monique Y.  Wells, and Katy Parker and funded in part by the Summerlee Foundation.
The multifunctional Deep Ellum Community Center houses local nonprofit and arts organizations including the Deep Ellum Foundation, Deep Ellum Community Association (DECA), and Deep Ellum Radio. These organizations will host regular community meetings, workshops, and recording sessions within the Center as well as district tours. The Center will serve as an incubator space by offering steeply subsidized workspace to burgeoning artists and entrepreneurs of color coupled with mentorship and educational programming.
"Deep Ellum is a community of more than just the people who live here. It's a dynamic blend of residents, artists, business owners, the people who work here, and the people who play here," said Breonny Lee, President of the Deep Ellum Community Association. "This eclectic, unconventional community has long craved a central hub. The Deep Ellum Community Center will serve in a multifunctional capacity as the first stop for residents, businesses, visitors, and the arts community to access neighborhood resources and cultural programming including interactive exhibitions, local art displays, workshops, walking tours, and much, much more."
Weekly Deep Ellum History Tours beginning Saturday, September 30 will give attendees a glimpse into Deep Ellum's history and provide behind-the-scenes access to architectural gems. Tours will be led by Jay Brakefield, coauthor with Alan Govenar of "Deep Ellum and Central Track: Where Cultures Converged."
New books from Deep Vellum Books, including the third edition "Deep Ellum and Central Track: Where Cultures Converged" by Alan Govenar and Jay Brakefield and "See That My Grave Is Kept Clean: The World and Music of Blind Lemon" by Alan Govenar and Kip Lornell will be available at the Deep Ellum Community Center.
"As we mark this major milestone of 150 years of Deep Ellum, our lasting gift back to the community is the Deep Ellum Community Center. We are thrilled to deliver a space to gather, to learn, to experience and build culture, art and history together," said Stephanie Keller Hudiburg, Executive Director of the Deep Ellum Foundation. "Alan Govenar is a preeminent scholar on Deep Ellum's unparalleled history, in addition to his cutting-edge work as a writer, photographer, and filmmaker. Govenar's collaboration with the Deep Ellum Foundation and Deep Ellum Community Association culminates more than 40 years of his work. I can think of no better way to honor this neighborhood's rich legacy than to make these exhibitions available to the public during this historic year. We invite all who hold Deep Ellum artifacts, memorabilia and stories to come make history with us and share with the Deep Ellum Archive that we are building in partnership with the Dallas Public Library."
Further Ways Deep Ellum is Preserving, Sharing, and Creating History in 2023
Deep Vellum will additionally partner with the Deep Ellum Foundation to close out the 150th anniversary celebrations with a Deep Ellum Storytelling Summit.  The Deep Ellum Archives is collecting, documenting and sharing through a partnership with the Dallas Public Library artifacts and ephemera as well as oral stories about Deep Ellum. Attendees will have the opportunity to meet Deep Ellum archivist, Cathryn Colcer, and Dallas Public Library staff to collect memorabilia and capture their own Deep Ellum stories. To contribute, enthusiasts may schedule a visit with the Deep Ellum Archivist, Cathryn Colcer, during her office hours at the Deep Ellum Community Center on Friday afternoons or she is available by email at archive@deepellumtexas.com.
###
About Documentary Arts
Documentary Arts was founded by Alan Govenar in 1985 as a non-profit organization to advance essential perspectives on diverse cultures and historical issues in all media.
About the Deep Ellum Community Association
This all volunteer-run organization exists to preserve and promote the neighborhood's culture and commerce, to inspire and develop a harmonious community, and to foster a safe and welcoming environment in the "soul
of Dallas". The group is responsible for managing longstanding community projects, like the Deep Ellum Urban Garden and the Deep Ellum Outdoor Market, plus the new Deep Ellum Community Arts Fair.
About The Deep Ellum Foundation
The Deep Ellum Foundation operates as a nonprofit 501(c)(3) corporation managing public and private funds within the community to advance the interests of the neighborhood as a whole and achieve a sustainable growth trajectory for the district.
Additional Partners
Texas Commission on the Arts, The Summerlee Foundation, Dallas Public Library, African American Museum, Nasher Sculpture Center, Jewish Historical Society, and Deep Vellum.
Disasters Expo USA

, is proud to be supported by Inergency

for their next upcoming edition on

March 6th & 7th 2024

!
The leading
event mitigating the world's most costly disasters is returning to the
Miami Beach
Convention Center
and we want you to join us at the industry's central platform for
emergency management professionals.
engage with the industry's leading professionals to better prepare, protect, prevent, respond
and recover from the disasters of today.
Hosting a dedicated platform for the convergence of disaster risk reduction, the keynote line
up for Disasters Expo USA 2024 will provide an insight into successful case studies and
programs to accurately prepare for disasters. Featuring sessions from the likes of
FEMA
,
NASA
,
NOAA, TSA
and many more this event is certainly providing you with the knowledge
required to prepare, respond and recover to disasters.
With over 50 hours worth of unmissable content, exciting new features such as their Disaster
Resilience Roundtable, Emergency Response Live, an Immersive Hurricane Simulation and
much more over just two days, you are guaranteed to gain an all-encompassing insight into
the industry to tackle the challenges of disasters.
By uniting global disaster risk management experts,
well experienced emergency
responders and the leading innovators from the world, the event is the hub of the solutions
that provide attendees with tools that they can use to protect the communities and mitigate
the damage from disasters.
Tickets for the event are $119, but we have been given the promo code:
HUGI100
that will
Inergency is celebrating 4 years as partner with the Disasters Expo USA 😍 😍