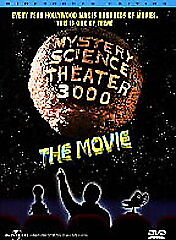 Science at the Theater – How Hot Will It Get?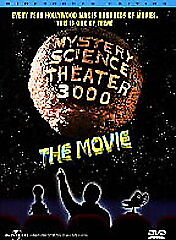 A special Earth Day edition of Science at the Theater "How Hot Will It Get?" Featuring presentations by Lab climate scientists Bill Collins, Margaret Torn, Michael Wehner, and Jeff Chambers, as well as UC Berkeley economist Max Aufhammer, the evening was punctuated with the latest projections about the extent of planetary warming and the dire consequences of our growing carbon imbalance.Speakers/topics:Bill Collins and the balance of energy: What do computer models predict about the future of the earth's climate?Jeff Chambers and the rainforest: How much carbon do our forests absorb and what if this rate changes?Margaret Torn and the Arctic permafrost: What happens to the Earth's climate when the permafrost thaws?Michael Wehner and extreme weather: What does high-performance computing tell us about heat waves, floods, droughts and hurricanes?Maximilian Auffhammer and climate policy: How does a changing climate shape potential policy and proposed solutions?
Disasters Expo USA

, is proud to be supported by Inergency

for their next upcoming edition on

March 6th & 7th 2024

!
The leading
event mitigating the world's most costly disasters is returning to the
Miami Beach
Convention Center
and we want you to join us at the industry's central platform for
emergency management professionals.
engage with the industry's leading professionals to better prepare, protect, prevent, respond
and recover from the disasters of today.
Hosting a dedicated platform for the convergence of disaster risk reduction, the keynote line
up for Disasters Expo USA 2024 will provide an insight into successful case studies and
programs to accurately prepare for disasters. Featuring sessions from the likes of
FEMA
,
NASA
,
NOAA, TSA
and many more this event is certainly providing you with the knowledge
required to prepare, respond and recover to disasters.
With over 50 hours worth of unmissable content, exciting new features such as their Disaster
Resilience Roundtable, Emergency Response Live, an Immersive Hurricane Simulation and
much more over just two days, you are guaranteed to gain an all-encompassing insight into
the industry to tackle the challenges of disasters.
By uniting global disaster risk management experts,
well experienced emergency
responders and the leading innovators from the world, the event is the hub of the solutions
that provide attendees with tools that they can use to protect the communities and mitigate
the damage from disasters.
Tickets for the event are $119, but we have been given the promo code:
HUGI100
that will
Inergency is celebrating 4 years as partner with the Disasters Expo USA 😍 😍