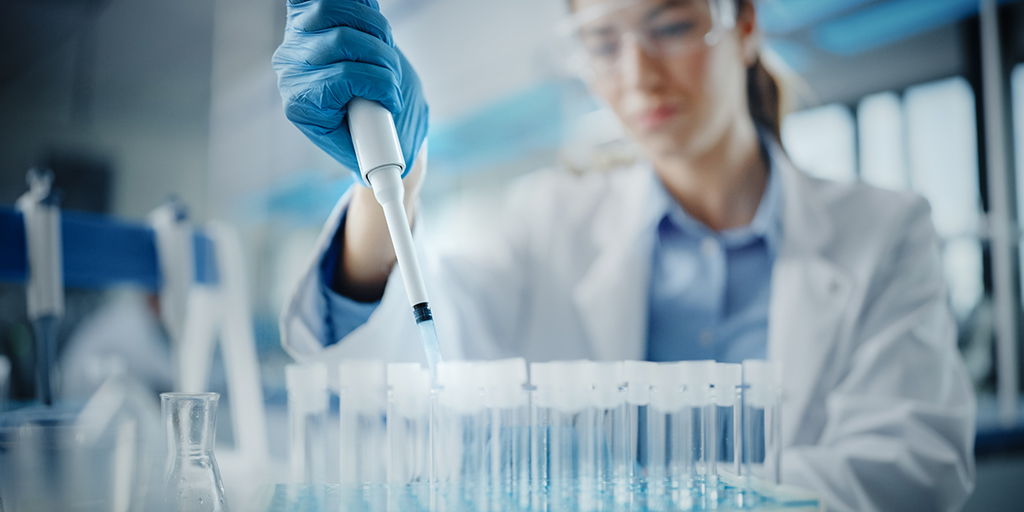 Trainees explore biomedical careers during NIEHS symposium (Environmental Factor, September 2021)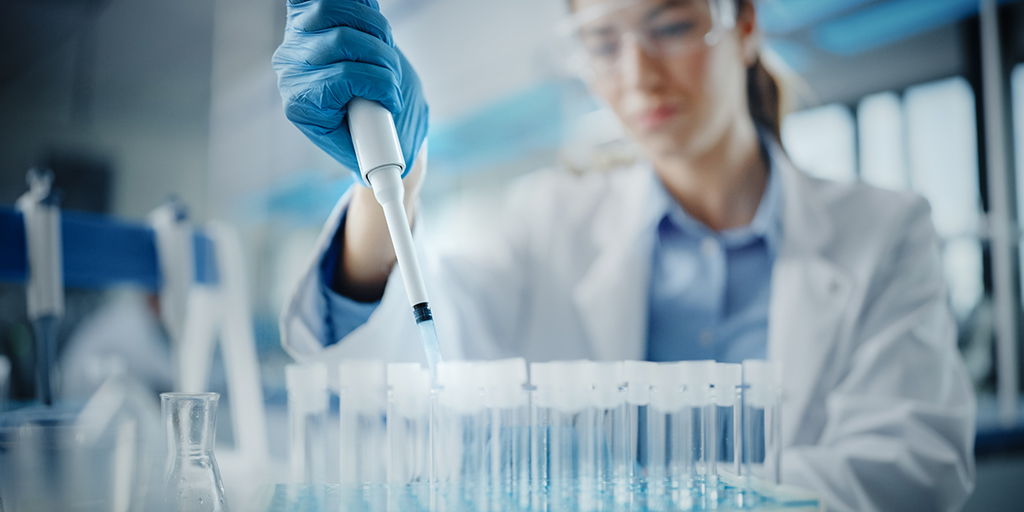 Some 450 registrants from as far away as Japan, along with two dozen business, academic, and government exhibitors, took part virtually in the 24th annual NIEHS Biomedical Career Symposium, Aug. 26-31.
NIEHS is mandated not only to advance environmental health sciences research but also to train the next generation of scientists, noted institute and National Toxicology Program Director Rick Woychik, Ph.D.
"Training is not limited to working in a laboratory," he said. "Many scientists sit at the crossroads of science and policy, playing critical public health roles."
The symposium included workshops and panels on such topics as bench and regulatory science, communication, lab leadership, data science, and clinical research.
Also, trainees received feedback on their resumes and curricula vitae from more than two dozen experts, including Sharon Soucek, Ph.D., director of the NIEHS Office of Technology Transfer, and Tammy Collins, Ph.D., director of the institute's Office of Fellows' Career Development.
Kathryn Headley, Ph.D., and Meghan Warden, Ph.D., Intramural Research Training Award fellows in the NIEHS Epigenetics and Stem Cell Biology Laboratory, co-chaired the symposium planning committee.
Communication opens doors
Lori Conlan, Ph.D., from the National Institutes of Health (NIH) Office of Intramural Research and Training, offered an overview of the job market and best practices for career advancement.
"The top thing everybody wants is good communication skills," said Conlan.
Government, academic, and private industry careers make different demands, so resumes must be carefully tailored, she explained to trainees.
"Spin it to meet the type of job that you're going after," she said. "Include key words that a computer or hiring manager will recognize, putting the most important things up front."
Attendees expressed interest in jobs both within and outside their areas of specialization.
"Finding that first job is the hardest, but industry is on a hiring binge," Conlan added. "Once you get your foot in the door, moving between academia and industry is not unrealistic."
Work-life balance
"Many trainees are already in tune with their personal values, and want to balance life and work," said Collins.
Science communication panelist Fenella Saunders, editor in chief of American Scientist magazine, emphasized that work-life boundaries must be self-enforced.
"Your company is never going to say, "Oh, we're piling too much on you"," she added.
Sharing science's real-world implications
Communicating science clearly has become an essential skill, speakers noted.
Julie Horvath, Ph.D., head of the genomics and microbiology lab at the North Carolina Museum of Natural Sciences and jointly appointed in the Biological and Biomedical Sciences Department at North Carolina Central University, pointed out how COVID-19 has put science communication in the spotlight.
"With the pandemic, we started to see how important it is for the public to understand what scientists do," Horvath said.
"Tell stories of how you got involved in research and how it's going to impact the world," advised Amy Hafez, Ph.D., from the NIH Office of Science Policy.
"That is the most effective way of explaining science's real-world implications to decision-makers," added Hafez.
Building leadership skills
"Leadership training and emotional intelligence skills are really important," said Virginia Guidry, Ph.D., head of the Occupational and Environmental Epidemiology Branch in the North Carolina Department of Health and Human Services. Previously, she worked in the NIEHS Office of Communications and Public Liaison.
"Diversity of experience is good too," noted Guidry. "You want to offer different skills but not appear unfocused."
Saunders offered tips on seeking mentorship and advice. "Come with specific questions," she said. "Show them that you've figured stuff out, that you've got drive, and that you're not expecting somebody to tell you everything."
Dana Hancock, Ph.D., a senior director at the nonprofit research institute RTI International and former IRTA postdoctoral fellow at NIEHS, advised job seekers to be flexible.
"We're constantly evolving and shifting throughout our careers," she said. "Also, a good elevator pitch for your research shows that you see the big picture."
Jason Watts, M.D., Ph.D., current NIEHS Earl Stadtman Investigator, emphasized the importance of enthusiasm and a can-do attitude.
"If you know nothing, but it is clear you are willing to hustle, that's a huge advantage," he said.
Watts recommended getting a clear picture of institutional support in advance. "Ask people hired recently how well supported they felt at that institution," he suggested.
(John Yewell is a contract writer for the NIEHS Office of Communications and Public Liaison.)